The jubilation is great: Inter defeated Juve. © APA / afp / MIGUEL MEDINA
The "Derby d'Italia" turned out to be an almost perfect evening for Inter: Antonio Conte's team defeated their eternal rivals Juventus and are now at the top of the table, level on points with their city rivals Milan.
January 17, 2021
Inter won the top game on Sunday evening against Juve with a deserved 2-0. The record champions from Turin had little to report offensively for long stretches of the game.
Arturo Vidal headed Inter in the 12th minute after a cross from Nicolo Barella. In the course of the first half, the Milanese were closer to 2-0 than Juve to equalize.
The 2-0 for the Nerazzurri then fell in the early stages of the second half: Inter defender Alessandro Bastoni hit the ball forward into Barella's barrel. The fast striker converted exemplary to 2-0 and advanced to the match winner.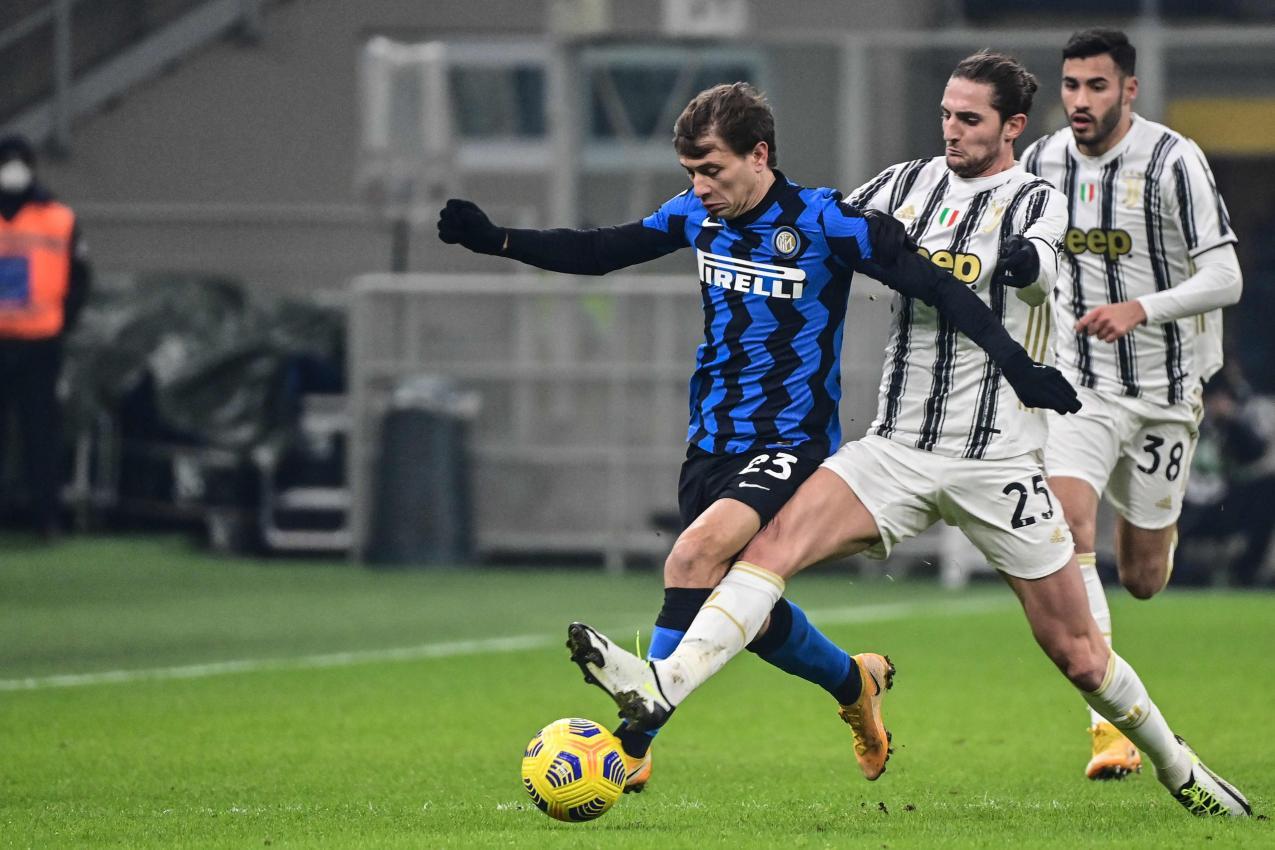 Showed a strong parite: Inters Barella. © APA / afp / MIGUEL MEDINA
There was no reaction from the record champions, Andrea Pirlo's team found little means against strong and tactically well-adjusted Milanese. Cristiano Ronaldo and Co. continued to struggle offensively. Antonio Conte's team was defensively compact until the end and made it 2-0 safely over time.
2 city rivals at the top of the table
Inter caught up with leaders Milan and are now level on points with their city rivals at the top of the table. However, the Rossoneri have one game less and can extend their lead again on Monday.
Atalanta couldn't get past Genoa 0-0 early on Sunday evening. While the team from Bergamo suffered a setback in the fight for the top four after 3 wins in a row, it was an important point for Genoa in the fight against relegation.
The Serie A games on Sunday night
Inter – Juventus 2: 0
1: 0 Vidal (12.), 2: 0 Barella (52.)
Atalanta – Genoa 0: 0
>>> Click here for the report of the afternoon games <<
Author: am
recommendations